DEATH OF A POP STAR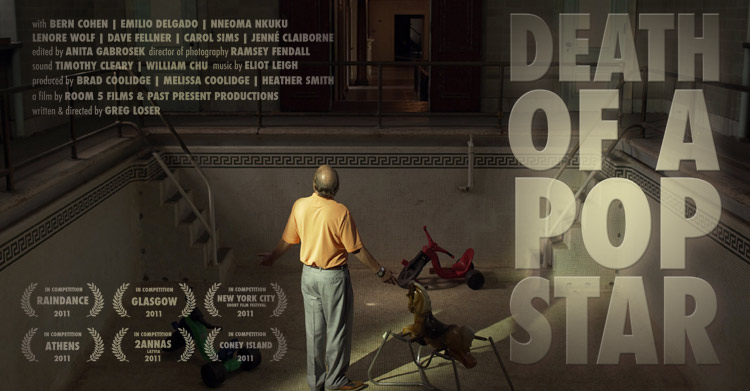 SYNOPSIS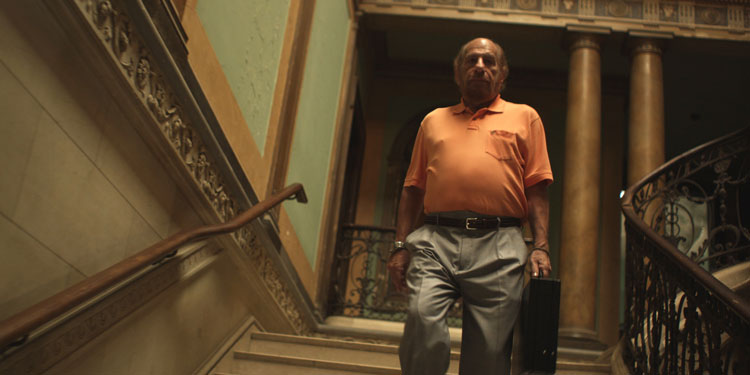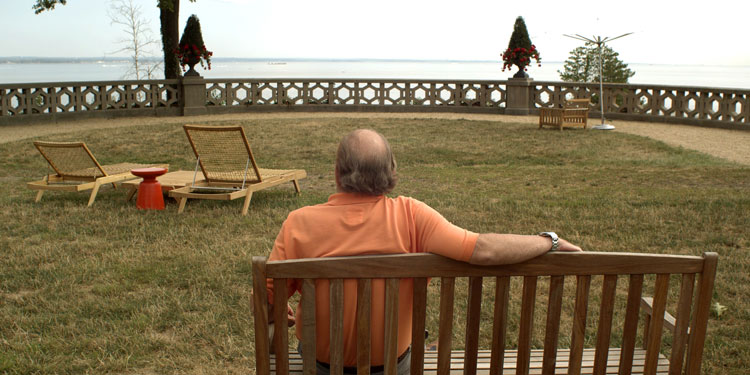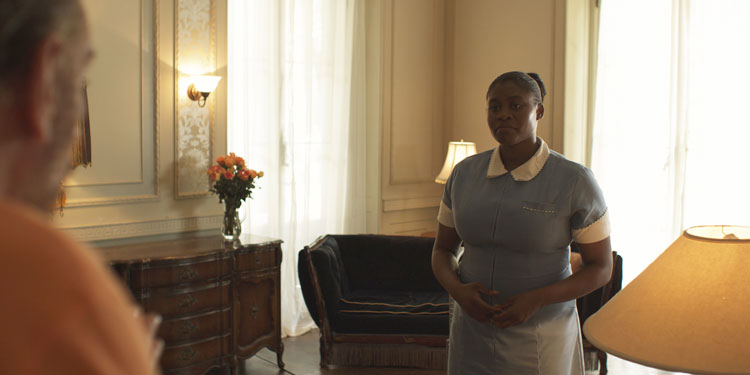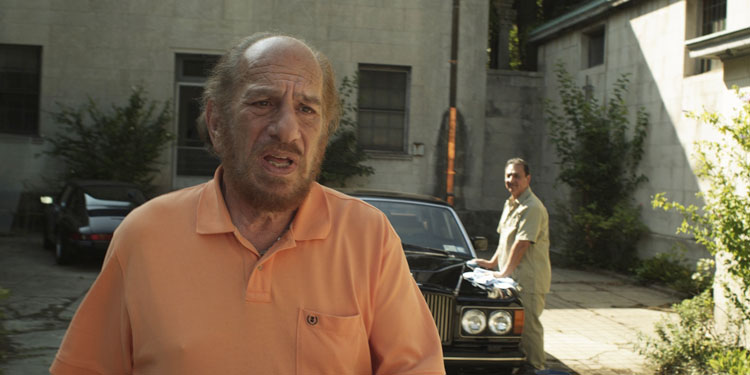 SYNOPSIS
A Nigerian housekeeper, a breezy chef, an agent to the formerly fabulous, a misguided spiritualist and a physician with conflicting motivations form the bruised entourage of a music superstar in 'Death of a Pop Star,' director Greg Loser's short film about the inertia of celebrity life.

Inspired by the circumstances surrounding the death of Michael Jackson, 'Death of a Pop Star' imagines the final moments of a music superstar and is a brief portrait of those who encircle celebrity.

Specifications
TRT: 14.5 mins
FORMAT: RED
PRODUCTION: 2010
TRAILER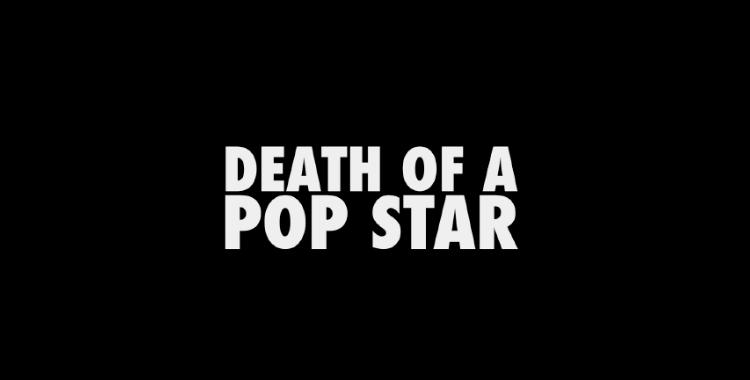 CAST

| | |
| --- | --- |
| BERN COHEN | is Rebbe Horowitz in the 2010 Sundance Film Festival selection, 'Holy Rollers'. Most recently, he's acted in principal roles with Sean Penn in "This Must Be The Place" and for Oscar-winning director James Marsh in "Nim." His other principal film roles include 'Tickling Leo' with Eli Wallach (09), '27 Dresses' with Katherine Heigl (08), 'Fallen Star' (formerly Goyband) with Tovah Feldshuh (09), and 'Brooklyn Rules' with Alec Baldwin (08). On the New York stage, Bern is Daddy in the 2008 (August) NY International Fringe Festival production, Woodhull. Bern has also worked diverse stage roles during recent years. The NY Times and Variety both gave him "standout" reviews for his role in Motke Thief. He also played Freud, the lead in "Secrets Revealed," had a lead, James, in the 2006 Fringe Festival musical "HA HA Club," and had a supporting lead in the musical-in-workshop, "Kabbalistic Love Story". |
| EMILIO DELGADO | is best known for his long-running role as Luis, the friendly Latino Fix-it Shop owner, on the children's television series Sesame Street. Delgado joined the cast of Sesame Street in 1971 and recently completed Season 41 with the show. Emilio's television work also includes the classics Hawaii 5-0, Quincy, Police Story, Cosby, the Lou Grant Show and the acclaimed I Will Fight No More Forever, co-staring with James Whitmore. Recent LA & NY theatre credits include Floating Home (HExTC), Boxing 2000 (Richard Maxwell NYC Players), Dismiss All the Poets (New York Fringe Festival), Nilo Cruz's A Very Old Man with Enormous Wings (Shakespeare Theatre of NJ), Dinosaurios (IATI), Night Over Taos (INTAR), How the Garcia Girls Lost Their Accents (Round House Theatre) and Retrospective (Manhattan Theatre Source). Some of his recent television appearances are Cupid, Law & Order, Criminal Intent, Law & Order: SVU and Late Night with Jimmy Fallon. Emilio's latest endeavor is singing and recording with the internationally popular band Pink Martini. He has performed with the band at Carnegie Hall in New York City and The Hollywood Bowl in Los Angeles. |
| NNEOMA NKUKU | is a Chicago native who recently migrated to NYC. She is a trained stage actor beginning to flourish and embrace the TV and Film world. In addition to independent films she has also appeared on Law and Order SVU. Recently, Nneoma finished an off-Broadway run of "Bintou" and is in rehearsal to play Andromache in Euripides' classic play "Trojan Women". |
| LENORE WOLF | lives in New York where she has worked in theater and film for many years. She is currently working on the film "Astoria Park," and the play, "The Stronger," by August Strindberg, to be performed in New York this spring. Other recent projects include the films, "Bushwick," and "Phillip." |
| DAVE FELLNER | enjoys being a soloist with Long Island Cabaret, but has also done "One Flew Over The Cuckoo's Nest" twice. After a long hiatus, he recently returned to film and television work, of which he likes to say he "was born a 40-year old character actor." Originally from northern New Jersey, Dave currently lives on the east end of Long Island with his wife & two rescued rottweilers. |
| CAROL SIMS | was born and raised in Marion, Ohio. Part of a musically gifted famly, she attended Claflin College in South Carolina as a voice major. Today, she lives in Harlem and continues to sing in addition to her work in film, television and theater. Carol finds her strength and power in the Church. |
| RON DREYER | recently played Draago, Lance Henriksen's personal guard in the upcoming Sci-Fi feature The Arcadian. Catch him in The Taking of Pelham: 123, Ugly Betty, Fringe, and The Sex in the City Movie. A resident of New York, he has appeared on stage in many venues including Off-Broadway. Animated as Mr. Clean on TV commercials, his voice can also be heard on radio and audio books. |
| JENNÉ CLAIBORNE | was born and raised in Atlanta, Georgia. After earning her BFA in Theatre Arts Performance from Boston University in 2009, Jenné relocated to New York City where she has been blessed with work in commercials, film, television and theatre. Highlights so far include acting under the direction of George Faison at his "Faison Firehouse" in Harlem. During the 2009 Holiday Season she had the honor of portraying Disney's first black princess, Princess Tiana, of "The Princess and the Frog" in a live show at The Roseland Ballroom. She recently played the Lead Role in Zakiyyah Alexander's "The Etymology of Bird" directed by Jade King Carroll, as part of the City Parks Summer Stage 2010 Season. When not on stage, Jenné keeps busy acting in films and commercials, as well as continuing her education as an actor. |
BERN COHEN
EMILIO DELGADO
NNEOMA NKUKU
LENORE WOLF
DAVE FELLNER
CAROL SIMS
RON DREYER
JENNÉ CLAIBORNE

CREW

GREG LOSER - writer/director
RAMSEY FENDALL - cinematographer
MELISSA COOLIDGE - producer
BRAD COOLIDGE - producer
HEATHER SMITH - producer
ANITA GABROSEK - editor
TIMOTHY CLEARY - production sound mixer
ANDREW PANG - assistant director
DEAN THORNBLAD - associate producer
ELIOT LEIGH - original music
WILLIAM CHU - post-production sound mixer
CONTACT INFORMATION
INFO@DEATHOFAPOPSTARFILM.COM
CONTACT@ROOM5FILMS.COM
PASTPRESENTPRODUCTIONS.BC@GMAIL.COM
SCREENINGS/NEWS
NEWS
SAG SHORT FILM SHOWCASE
'Death of a Pop Star' screens at the SAG Foundation's Short Film Showcase May 30, 2012.
RAINDANCE FILM FESTIVAL
'Death of a Pop Star' has been selected for the 19th Raindance Film Festival in London. The film screens October 5th at the Apollo Cinema.
NEW YORK CITY SHORT FILM FESTIVAL
'Death of a Pop Star' has its New York City premier at the 7th edition of NYC Shorts. 20 short films screen at the 92Y Tribeca and 'Death of a Pop Star' receives an Audience Award.
CONEY ISLAND FILM FESTIVAL
'Death of a Pop Star' screens on Sunday, September 25th at the fun-loving Coney Island Film Festival.
LATVIAN CENTRE FOR CONTEMPORARY ART
The programmers at 2Annas in Riga have invited 'Death of a Pop Star' to participate in an exhibit at the Latvian Centre for Contemporary Art. The screening is scheduled for September 10, 2011.
EDINBURGH FESTIVAL FRINGE
Another Best of Glasgow screening during the Edinburgh Festival Fringe, perhaps the world's most notable theater festival. 'Death of a Pop Star' screens August 7th, 2011 at Summerhall.
2ANNAS INTERNATIONAL FILM FESTIVAL
'Death of a Pop Star' screens in Riga, Latvia during the 2Annas International Film festival. We're excited to be amongst such well traveled and received work.
SOUTHSIDE FILM FESTIVAL
'Death of a Pop Star' has been invited to participate in a Best of Glasgow Film Festival program at the innaugural Southside Film Festival, also in Glasgow. We're honored to participate and wish we could return to drink more whiskey.
ATHENS FILM FESTIVAL
'Death of a Pop Star' screens at the Athens International Film & Video Festival in Athens, Ohio. Athens is an Academy Award qualifying festival for short films.
GLASGOW FILM FESTIVAL
'Death of a Pop Star' has its world premier at the Glasgow Film Festival in February 2011. We're thrilled to be part of this well-respected festival. Director Greg Loser and Producers Brad & Melissa Coolidge attend.